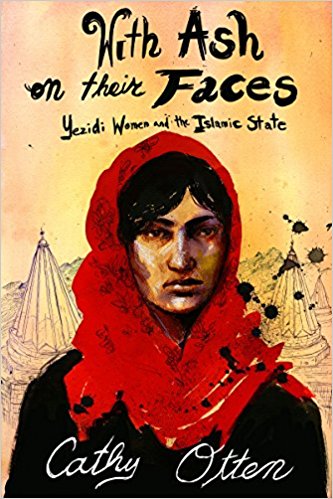 With Ash on Their Faces: Yezidi Women and the Islamic State by Cathy Otten
ISIS's genocidal attack on the Yezidi population in northern Iraq in 2014 brought the world's attention to the small faith that numbers less than one million worldwide. That summer, ISIS massacred Yezidi men and enslaved women and children. More than one hundred thousand Yezidis were besieged on Sinjar Mountain. 

The headlines have moved on, but thousands of Yezidi women and children remain in captivity. Sinjar is now free from ISIS but the Yezidi homeland is at the center of growing tensions, making a return home for those who fled almost impossible. 

The mass abduction of Yezidi women and children is here conveyed with extraordinary intensity in the first-hand reporting of a young journalist who has been based in Iraqi Kurdistan for the past four years, covering the war with ISIS. 

The Yezidi women who were caught up in this disaster often followed the tradition of their ancestors who, a century ago during persecutions at the fall of the Ottoman Empire, put ash on their faces to make themselves unattractive in order to try to avoid rape. 

Today, over 3,000 Yezidi women and girls remain in the Caliphate where they are bought and sold, and passed between fighters as chattel. But many other have escaped or been released. Otten bases her book on interviews with these survivors, as well as those who smuggled them to safety, painstakingly piecing together their accounts of enslavement. Their deeply moving personal narratives bring alive a human tragedy.
Year: 2017
Hardcover