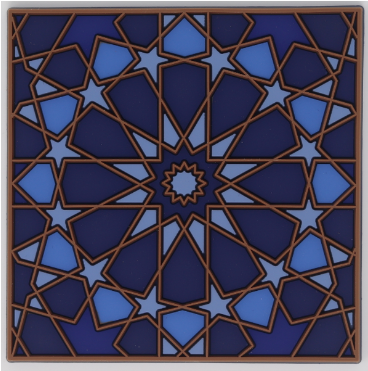 Coasters and Trivets (Mosaic Homeware)
Designed by Marwan Massah - a Syrian refugee now living in the United States - these elegant silicone coasters will bring a splash of color and beauty to your kitchen and home. Featuring styles inspired by centuries of Middle Eastern tile patterns, they blend both aesthetic and function. 
Mosaic Homeware is committed to making household products that pay homage to traditional Middle Eastern aesthetic and artistic heritage, while also aiming for functionality. 
Available in numerous patterns and colors, the coasters are made from soft PVC materials that are both heat resistant and dishwasher safe. Four coasters per pack.