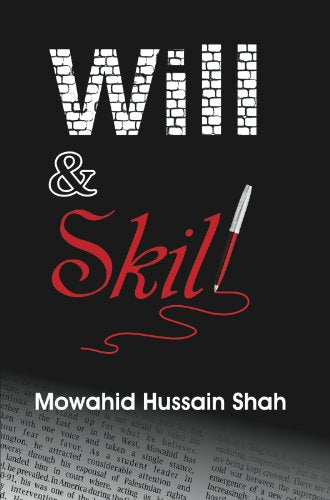 Will & Skill by Mowahid Hussain Shah
The post-9/11 world has inflamed Western-Muslim relations. Ten years later, the epic unfolding of an 'Arab awakening' energized grassroots activism around the world. The uprising is basically a fight for core human dignity values.
The book delves into issues that define and divide the West and the Muslim world, explores the gulf of understanding between them, and discusses the imbalance fueling frustration and fury. Also highlighted is the disproportionate role in the West of narrowly focused interests, which abuse the democratic process and have lowered the West's standing in the Muslim world.
The author argues the need for Muslims to rise to the challenge and engage in the battle of ideas, offering original views and a doable solution-oriented approach.
The book also identifies core governance obstacles at home, which lay unattended because of lack of ability and integrity, and a facade of democracy that operates 'to preserve the monopoly of means and genes.' The author presents an honest diagnosis of the underlying self-inflicted ills and warns against a defeatist mind-set, in an attempt to show a path forward.
Year: 2012
Hardcover
Condition: Good (Dust Jacket has wear)