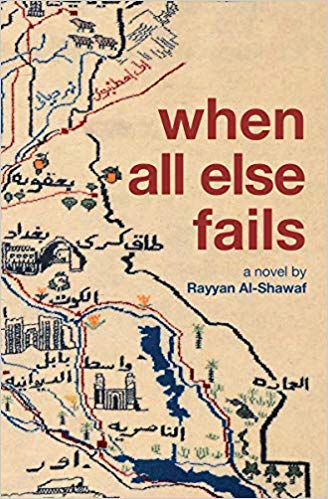 When All Else Fails: A Novel by Rayyan Al-Shawaf
Paperback
A darkly humorous saga set in post-9/11 America and the Middle East

When All Else Fails begins on September 12, 2001. It is the story of Hunayn, a luckless and lovelorn Iraqi college student living in Orlando, Florida, after having graduated from high school in Beirut. Hunayn's life is upended by 9/11--but not immediately, and not in the way that he, fearful in the aftermath of the attacks, initially expects.
   
As America settles into its post-9/11, open-ended "Septemberland" phase (vigilant but also overly suspicious and even paranoid), many Arab and Muslim Americans are made to feel it's no longer their home. With Hunayn, who muddles through a series of surreal episodes in Orlando and nearby Indiantown, the situation proves almost the opposite: Septemberland--so many of whose citizens think they have Hunayn figured out just because of his name or origins--comes to remind him of his most recent unhappy home, Lebanon, which he assumed he'd left behind. Now, having had his fill of disconcerting experiences, Hunayn returns to Beirut. At least he knows how to navigate life back there--or so he thinks.
It turns out that Lebanon is about to undergo political upheaval of its own: a former prime minister opposed to neighboring Syria's control of the country is assassinated; subsequent popular protests compel the Syrian regime to withdraw its army; a spate of mysterious bombings terrorizes everyone; and Israel, another neighbor, launches a war on Lebanon in retaliation for an attack by a Lebanese militant group. Hunayn finds himself aswirl in the maelstrom. And all the while, he watches from afar as Iraq, his fabled homeland and the owner of his heart, unravels in the wake of the US-led invasion.
Year: 2019
Paperback