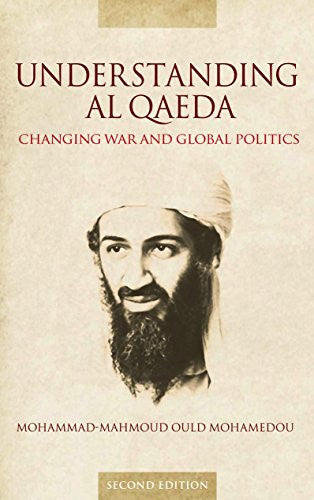 Understanding Al Qaeda: Changing War and Global Politics by Mohammad-Mahmoud Ould Mohamedou
This book controversially argues that Al Qaeda has clear aims, and that the only way to defeat it is to engage with its arguments in a serious way.

Since the publication of the first edition in 2006, Mohamedou has brought the text right up-to-date. Starting with Al Qaeda's creation almost twenty years ago, and sketching its global mutation, Mohamedou explains that there is a cogent strategy to Al Qaeda's actions. He shows that the 'war on terror' is failing, only serving to recruit more terrorists to Al Qaeda's cause. He also puts forward a case for how the international community can best respond.

Arguing that it is dangerous to dismiss Al Qaeda as illogical and irrational, this incisive and original book is important for policy-makers and ideal for undergraduates in international relations, Middle East studies and peace/conflict studies.
Year: 2011
Paperback