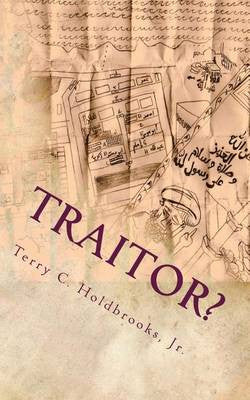 Traitor? by Terry C. Holdbrooks, Jr.
Terry C. Holdbrooks, Jr. had a lot of expectations from joining the military. He hoped to become a better American, a better soldier, a better person. He would never have thought, in his wildest atheist dreams, that he would become a Muslim. 
He thought it was supposed to be an easy post: guarding a few hundred prisoners held at the 'armpit of the world', the Guantanamo Bay detention camp (GTMO). Yet, six-months into his deployment between 2003-2004, he began a series of life-changing conversations with detainee 590. Traitor? is a true story of personal transformation and an inside look at the daily life and deplorable treatment of GTMO prisoners.
Year: 2013
Paperback