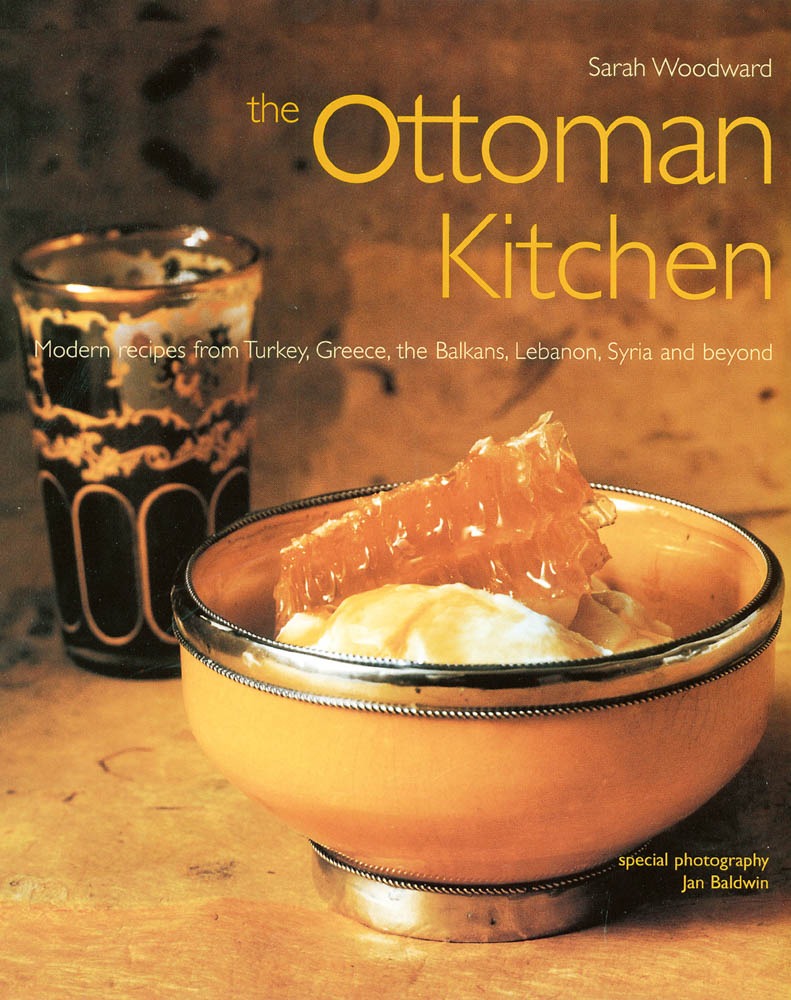 The Ottoman Kitchen: Modern Recipes from Turkey, Greece, the Balkans, Lebanon, Syria and Beyond by Sarah Woodward
Nowhere has there ever been a city more famous for its bazaars than Constantinople (now Istanbul), Turkey.

Standing at the gateway from Europe to the East, the once-fabled Byzantine capital became the center of the vast Ottoman Empire, which at the height of its glory spread East-West from Baghdad to Tripoli and North-South from Budapest to Cairo. Every Ottoman city was a shopping center, and as early as the sixteenth century Western travelers wrote of the glories of the bazaars across the Eastern Mediterranean and from beyond.

The Ottoman Kitchen explores the culinary traditions of the region, and offers a collection of practical recipes for up-to-date versions of classic dishes. Interwoven with illuminating tales of history and culture, over 100 photographs are featured- stunning recipe pictures and evocative location shots of modern-day life. Much-traveled recipes include the luscious pastry baklava from Armenia; the egg and lemon sauce known to the Greeks as avgolemono, with its Byzantine origin; and the boregs or pastries for which the Turks have long been famous, modeled on the dumplings of Mongolia and China from where the Turkic tribes came west. Then there are the dishes, such as Circassian chickena and Albanian liver, whose very names denote their origins.

This is food that was brought together in the bazaar and perfected and refined in the palace kitchens of the Ottoman sultans. One of the earliest exponents of fusion cooking, the Ottomans elaborated and refined the culinary traditions of the entire Eastern Mediterranean region to create one of the world's greatest, and most eclectic, cuisines.
Year: 2001
Paperback