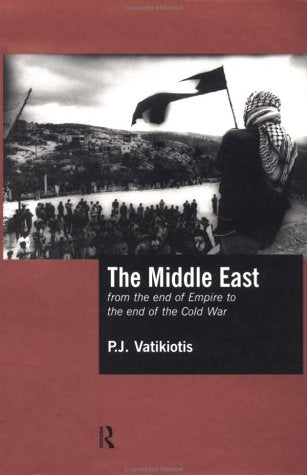 The Middle East: From the End of the Empire to the End of the Cold War: From the End of Empire to the End of the Cold War by P.J. Vatikiotis
This volume is an absorbing account of the politics of the Middle East over the last 50 years. Vatikiotis is a leading authority on the region. He brings to his analysis personal acquaintance with the principal protaganists and an exhaustive knowledge of Arabic historical and literary sources.

The organising theme is an attempt to make sense of the Middle East in the New World Order. The issues Vatikiotis addresses have strong contemporary interest including: East-West and North-South dichotomies; ethnicity; modernity and democracy to name but a few. THe book features many previously unpublished essays, together with others that are now considered seminal contributions. Each has been carefully selected to create a cogent and stimulating introduction to the political landscape of the Middle East.
Year: 1997
Hardcover
Condition: Very Good