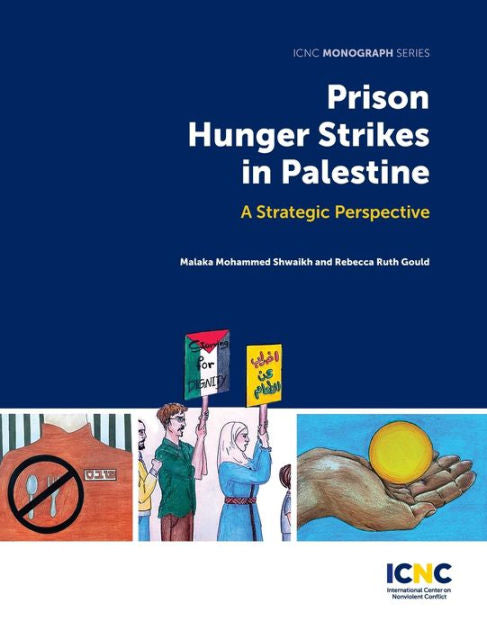 Prison Hunger Strikes in Palestine: A Strategic Perspective by Malaka Shwaikh and Rebecca Ruth Gould
This publication is the first major transnational examination of prison hunger strikes. While focusing on Palestine, the research is enriched by extensive interviews and conversations with South African, Kurdish, Irish, and British ex-prisoners and hunger strikers. This study reveals in unprecedented detail how prison hunger strikes achieve monumental feats of resistance through the weaponization of lives.
How do prison hunger strikers achieve demands? How do they stay connected with the outside world in a space that is designed to cut them off from that world? And why would a prisoner put their lives at risk by refusing to eat or, at times, drink? This research shows that sometimes prisoners' need for dignity (karamah) and freedom (hurriya) trump their hunger pangs and thirst.
Prison Hunger Strikes in Palestine evaluates the process of hunger striking, including the repressive actions prisoners encounter, and the negotiation process. It analyzes differences and similarities between individual and collective strikes, and evaluates the role and impact of solidarity actions from outside the prison walls.
The work's critical and grassroots understanding of prison hunger strikes fully centers the voices of hunger strikers. The analysis results in actionable takeaways that will be as useful to prison activists as they will be to their allies around the world.
Year: 2023
Paperback
Read the WRMEA review here!