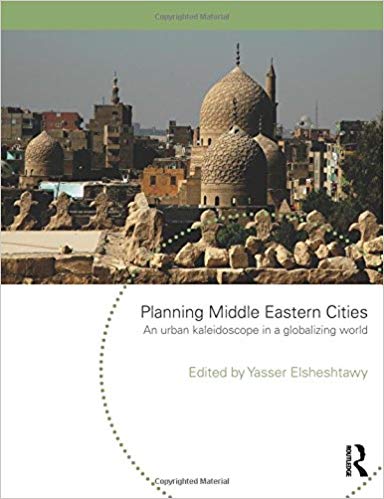 Planning Middle Eastern Cities: An Urban Kaleidoscope in a Globalizing World by Yasser Elsheshtawy
Cairo, Baghdad, Algiers and Dubai cannot be easily lumped together as a single group. Cities in the Arab world are too diverse and hybrid, ranging from those rich in tradition, to "forgotten" cities, to newly emerging Gulf cities.

The authors here, Arab scholars and architects local to the cities they describe, provide an authentic voice with an understanding no outsider could achieve. They explore issues of identity, hybridity, colonization and globalization in the context of the struggles and solutions offered by each city from the late nineteenth century to the present day. Their focus is on how the built environment has changed over time and under different influences.
Year: 2004
paperback