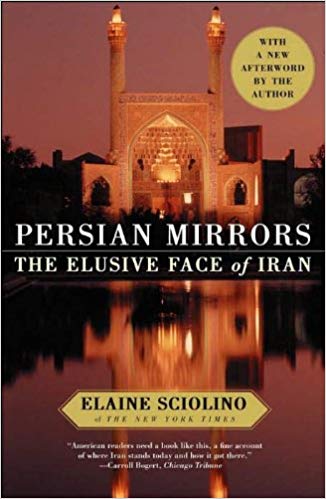 Persian Mirrors: The Elusive Face of Iran by Elaine Sciolino
The book that revealed Iran to the West, now with a new Afterword. Elaine Sciolino updates Persian Mirrors to include coverage of the 2005 presidential election in Iran.
As a correspondent for Newsweek and The New York Times, Sciolino has had more experience covering revolutionary Iran than any other American reporter. She was aboard the airplane that took Ayatollah Ruhollah Khomeini to Tehran in 1979 and was there for the revolution, the hostage crisis, the Iran-Iraq war, the rise of President Khatami, the riots of 1999, and the crisis over Iran's nuclear program. In Persian Mirrors, Sciolino takes us into the public and private spaces of Iran, uncovering an alluring and seductive nation where a great battle is raging -- not for control over territory, but for the soul of its people.
Year: 2005
Paperback