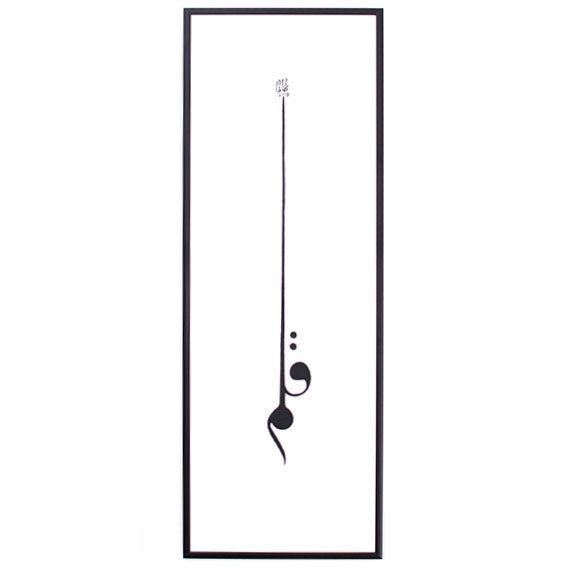 Pen (قلم) Print
Pen (قلم)
It has been said: the pen is mightier than the sword. The pen is indeed the agent of the mind and a metaphor for the intellect and intellectual discourse.
The design presented here is a stylized version of the word pen in Arabic (Kalam or Qalam) in my modern Arabic calligraphy. The long slender vertical line and the sharp point at the bottom give an impression of a pen. The two dots, which are part of the Arabic letter Qaaf, are used to give a hint to drops of ink (characteristic of fountain pens). Again this piece is a good example of sculpting in two dimensions.
11x17" print by Nihad Dukhan
All prints come framed in a black frame.