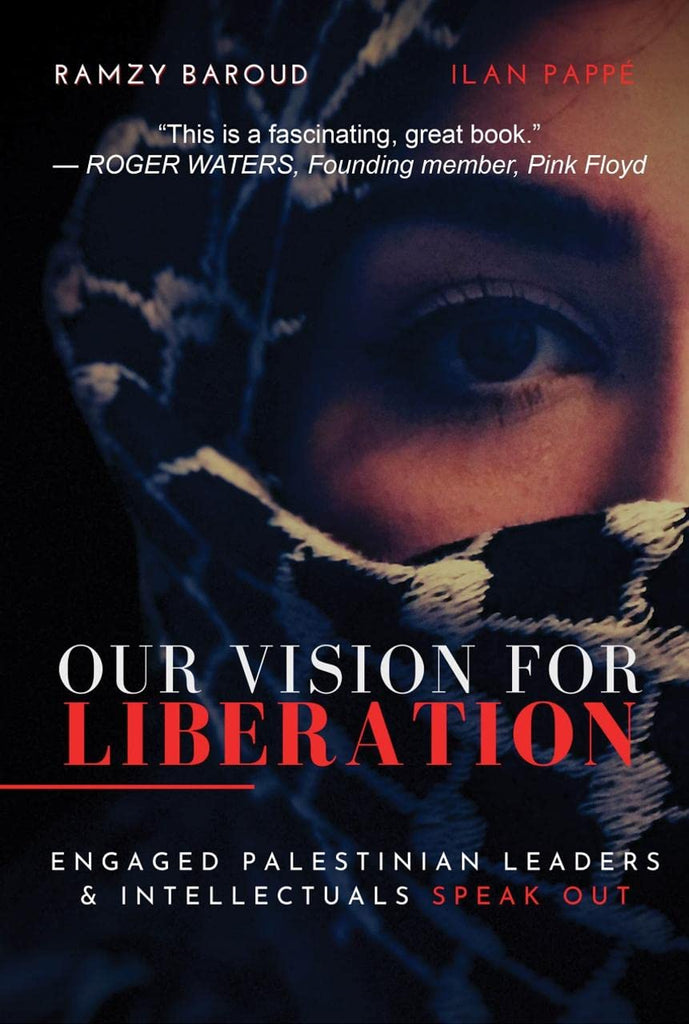 Our Vision for Liberation: Engaged Palestinian Leaders & Intellectuals Speak Out by Ramzy Baroud and Ilan Pappé
Our Vision for Liberation: Engaged Palestinian Leaders & Intellectuals Speak Out
aims to challenge several strata of the current Palestine discourse that have led to the present dead end: the American pro-Israel political discourse, the Israeli colonial discourse, the Arab discourse of purported normalization, and the defunct discourse of the Palestinian factions. None promote justice, none have brought resolution; none bode well for any of the parties involved. Here, an alternative Palestinian view of liberation and decolonization is provided by engaged Palestinian leaders and intellectuals, those who been actively involved in generating an ongoing Palestinian discourse on liberation, taking into account the parameters of their struggle as it now stands.

Drawing on their own remarkable personal experiences and successes -- as archaeologists, artists, authors, community leaders, educators, filmmakers, historians, human rights activists, journalists, lawyers, spiritual leaders, political prisoners, and the like -- they address what now, what next, is to be done, in a manner that reflects not only Palestinian aspirations, but their view of what is possible.

'Liberation' is a term that was dropped from the official Palestinian lexicon simply because it was incompatible with the US-championed political discourse, but it has resurfaced here because without its justice dimensions, there can be no peace. Now that the international community is able to see that Oslo, along with the 'two-state solution' model, has irreversibly failed, the paradigmatic void has opened space for the articulation of new possibilities.
Our Vision for Liberation
embraces this opportunity to introduce a new Palestinian discourse, one that is able to address current challenges and obstacles to Palestinian rights and freedom, and provide diverse paths, all leading forward.