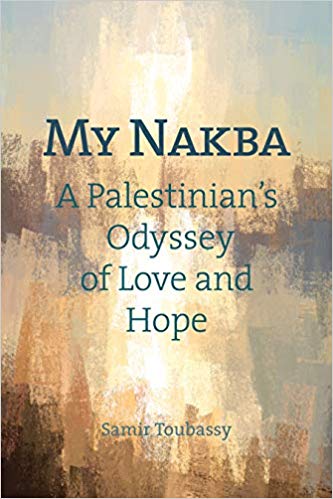 My Nakba: A Palestinian's Odyssey of Love and Hope
The story of a refugee child uprooted with his family from their home in Jaffa.

The exodus of Palestinians from their homes during the 1948 war--the Nakba, or catastrophe--is the starting point for this memoir by Samir Toubassy. But it is his trek to excel, while wrestling with his roots and identity as a Palestinian in the shadow of his family's expulsion that is at the heart of his story.
Global business leader, philanthropist, and educator, Samir Toubassy left Jaffa with his family when he was nine, seeking refuge from the fighting that had engulfed their city. Amid never-ending turbulence, we accompany him from Jaffa to Tripoli, to Beirut where he becomes a student of business and politics, to Riyadh, London and finally to the US, as he seeks to raise a family and build an international business career, most prominently with the noted Olayan Group and its rags-to-riches founder Sulaiman Olayan. After a long career in international business, Samir embarks on a new path, as a Harvard Advanced Leadership Senior Fellow, seeking to apply his experience to global education in the developing world.
Toubassy shatters glass ceilings that hold Palestinians back over lifetimes and generations. But his race to achieve and to succeed is always inseparably tied to, and tempered by, the fate of his homeland. Searching to regain what is lost, his memoir My Nakba offers unique perspective, encouragement, and cherished lessons learned from the aspirations of a refugee.
Year: 2019
Paperback