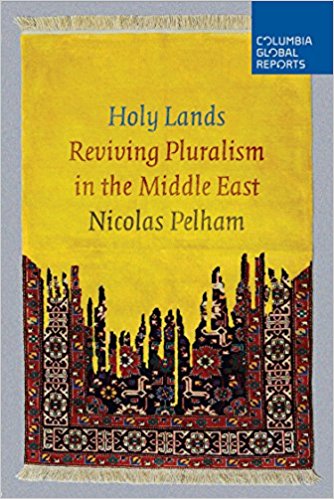 Holy Lands: Reviving Pluralism in the Middle East
The news from the Middle East these days is bad. Whatever hopes people may have for the region are being dashed over and over, in country after country. Nicolas Pelham, a veteran correspondent for The Economist, has seen much of the tragedy first hand, but in Holy Landshe presents a strikingly original and startlingly optimistic argument.

The Middle East was notably more tolerant than Western Europe during the nineteenth century, because the Ottoman Empire permitted a high degree of religious pluralism and self-determination within its vast borders. European powers broke up the empire and tried to turn it into a collection of secular nation-states; it was a spectacular failure. Rulers turned religion into a force for nationalism and the result has been ever increasing sectarian violence. The solution, Pelham argues, is to accept the Middle East for the deeply religious region it is, and try to revive its tradition of pluralism.

Holy Lands is a work of vivid reportage--from Turkey and Iraq, Israel and Palestine, Abu Dhabi and Dubai, Bahrain and Jordan--that is animated by a big idea. It makes a region that is all too familiar from news reports feel fresh.
Year: 2016
Paperback