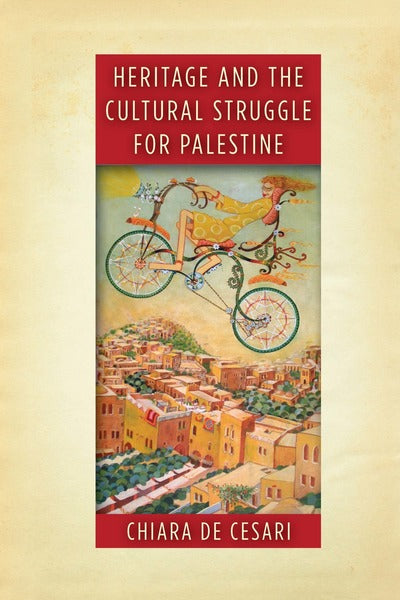 Heritage and the Cultural Struggle for Palestine by Chiara De Cesari
In recent decades, Palestinian heritage organizations have launched numerous urban regeneration and museum projects across the West Bank in response to the enduring Israeli occupation. These efforts to reclaim and assert Palestinian heritage differ significantly from the typical global cultural project: here it is people's cultural memory and living environment, rather than ancient history and archaeology, that take center stage. It is local civil society and NGOs, not state actors, who are "doing" heritage. In this context, Palestinian heritage has become not just a practice of resistance, but a resourceful mode of governing the Palestinian landscape.
With this book, Chiara De Cesari examines these Palestinian heritage projects—notably the Hebron Rehabilitation Committee, Riwaq, and the Palestinian Museum—and the transnational actors, practices, and material sites they mobilize to create new institutions in the absence of a sovereign state. Through their rehabilitation of Palestinian heritage, these organizations have halted the expansion of Israeli settlements. They have also given Palestinians opportunities to rethink and transform state functions. Heritage and the Cultural Struggle for Palestine reveals how the West Bank is home to creative experimentation, insurgent agencies, and resourceful attempts to reverse colonial violence—and a model of how things could be.
Year: 2020
Paperback