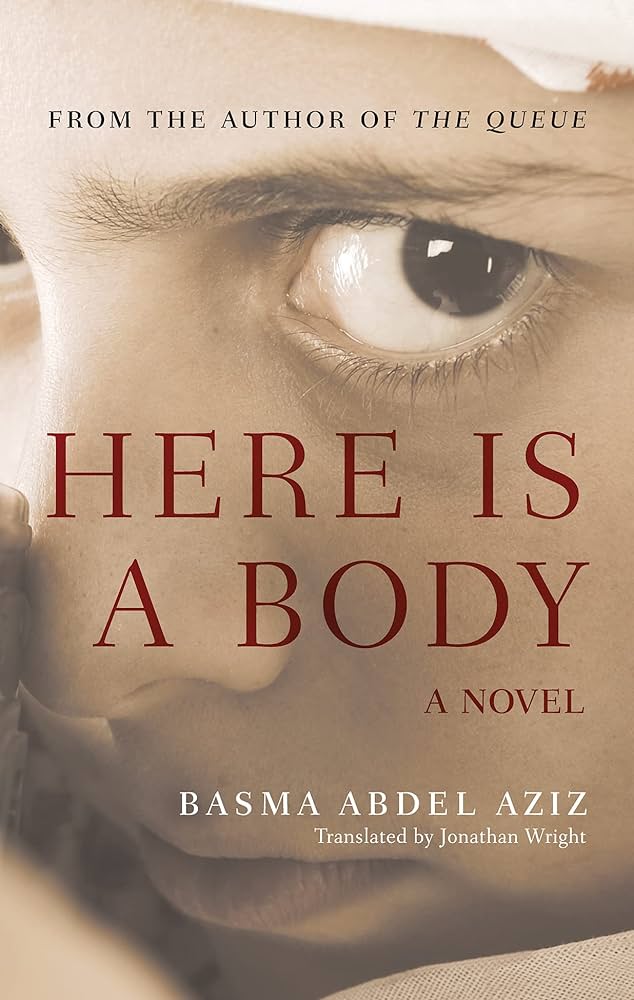 Here Is a Body: A Novel by Basma Abdel Aziz, Translated by Jonathan Wright
"An unflinching and deeply humane masterwork by a writer of astounding talent and courage."--Omar El Akkad, author of What Strange Paradise
Mysterious men are rounding up street children and enrolling them in a so-called "rehabilitation program," designed to indoctrinate them for the military-backed regime's imminent crackdown on its opponents. Across town, thousands of protesters encamp in a city square demanding the return of the recently deposed president.
Reminiscent of recent clashes in Egypt and reflective of political movements worldwide where civilians face off against state power, Abdel Aziz deftly illustrates the universal human struggles between resisting and succumbing to an oppressive regime.
Here Is A Body is a courageous and powerful depiction of the state cooptation of human bodies, the dehumanization of marginalized groups, and the use of inflammatory religious rhetoric to manipulate a narrative.
Year: 2021
Paperback