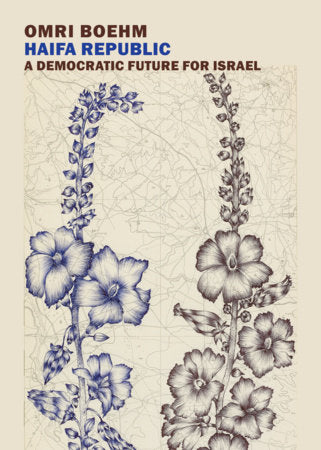 Haifa Republic: A Democratic Future for Israel by Omri Boehm
A provocative argument for a new way of seeing Israel, Zionism, and the two-state solution.
Haifa Republic: A Democratic Future for Israel
is an urgent wake-up call. The philosopher Omri Boehm argues that it is long past time to recognize that there will not be a two-state solution to the conflict between Israel and the Palestinian people. After fifty years, Israel's occupation of the West Bank constitutes annexation in all but name, even as the legitimate claims of the Arab population, soon to be a national majority, remain unaddressed. Meanwhile, daily life goes on under conditions rightly likened to apartheid. For liberals in Israel and America to continue to place their hopes in a two-state solution is a form of willful and culpable blindness, especially now that Israeli leaders across the political spectrum have begun to speak of ethnic cleansing. A catastrophe is in the making.
But Haifa Republic also offers grounds for hope. Catastrophe can be averted, Boehm contends, by reconfiguring Israel as a single binational state in which Palestinians and Jews both possess human rights and equal citizenship. The original Zionists--Theodor Herzl, Ze'ev Jabotinsky, and, early in his career, David Ben-Gurion--all advocated such a federation, and as prime minister, Menachem Begin successfully submitted a kindred plan to the Knesset. A binational federation offers a last chance for the two peoples who call Palestine home to live in peace and mutual respect and to have a truly democratic future in common.
Year: 2021
Paperback