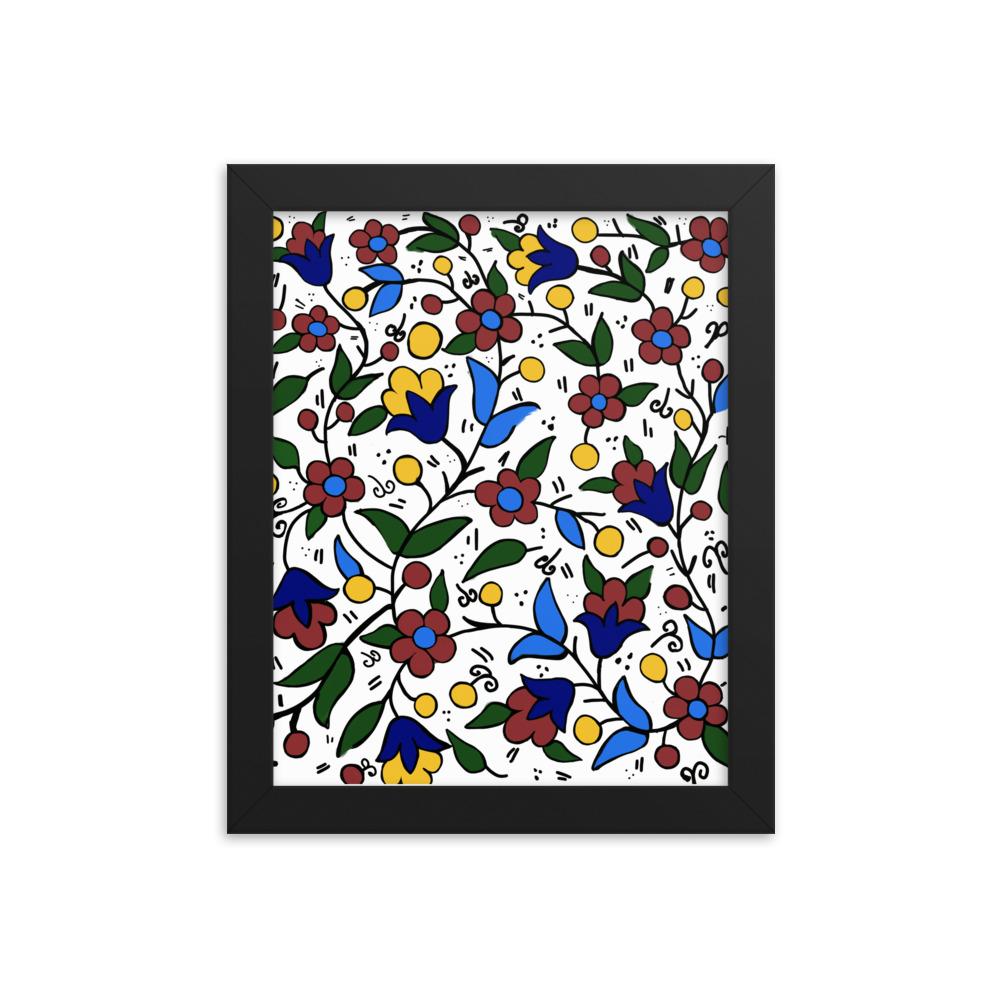 Floral Ceramics Poster
Make a statement in any room with this framed poster, printed on thick, durable, matte paper.
This design was hand sketched & painted by Dena Musfer; founder of Levantinian. Floral designs are loved by the majority of people, but we put a unique twist on it! If you go to Old city Jerusalem, you'll find this pattern sold almost everywhere in the form of ceramics pottery. It was originally started by the Armenian population that migrated there & it formed unity between the two cultures. Dena was inspired to continue this cultural bridge as a Palestinian American living in the U.S, and designed it in a way to appeal to anyone from any culture, ethnicity or country!