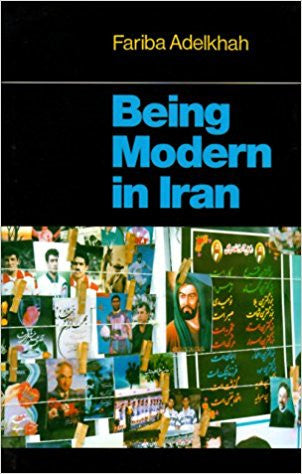 Being Modern in Iran by Fariba Adelkhah
Since its 1979 revolution seized the world's attention, the Islamic Republic of Iran has remained a subject of misunderstanding, passion, and polemic. This book―a study of Iran's political culture in the broadest and deepest sense―examines the tremendous changes taking place in Iran today.

Most studies of contemporary Iran overemphasize the revolution's radical break with the past and focus exclusively on the Republic's Islamic character as the decisive factor in its social reality. But modernity has not simply been banished and excluded from Iran; nor have the effects of globalization passed it by. Drawing on her extensive ethnographic fieldwork in Iran and an encyclopedic knowledge of contemporary Iranian politics and culture, anthropologist Fariba Adelkhah investigates modernity in the Islamic Republic of Iran by looking at the growth of individualism, the bureaucracy, commercial forces, and rationalization in post-revolution Iran. --This text refers to an out of print or unavailable edition of this title.
Year: 2000
Hardcover