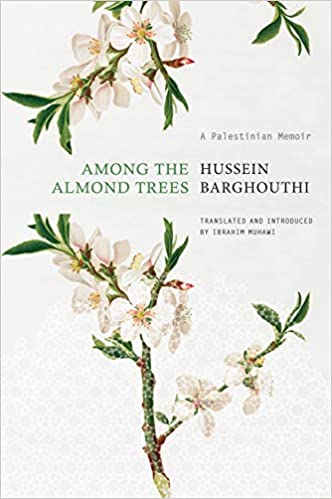 Among the Almond Trees: A Palestinian Memoir by Hussein Barghouthi
A poetically written and bitterly sweet memoir about nature, death, life in Palestine, and the universal concept of home.
Palestinian writer Hussein Barghouthi was in his late forties when he was diagnosed with lymphoma. He had feared it was HIV, so when the cancer diagnosis was confirmed, he left the hospital feeling a bitter joy because his wife and son would be spared. The bittersweetness of this reaction characterizes the alternating moods of narration and reflection that distinguish this meditative memoir,
Among the Almond Trees
.
Barghouthi's way of dealing with finality is to return to memories of childhood in the village of his birth in central Palestine, where the house in which he grew up is surrounded by almond and fig orchards. He takes many healing walks in the moonlit shadows of the trees, where he observes curious foxes, dancing gazelles, a badger with an unearthly cry, a weasel, and a wild boar with its young--a return not only to the house but to nature itself. The author decides to build a house where he would live with his wife and son, in whom he sees a renewal of life. The realization of his impending death also urges him to vocalize this experience, and he relates the progress of the disease at infrequent intervals. And, ultimately, he details the imaginative possibility of a return to life--to the earth, where he would be buried among the almond trees.
Year: 2022
Hardcover