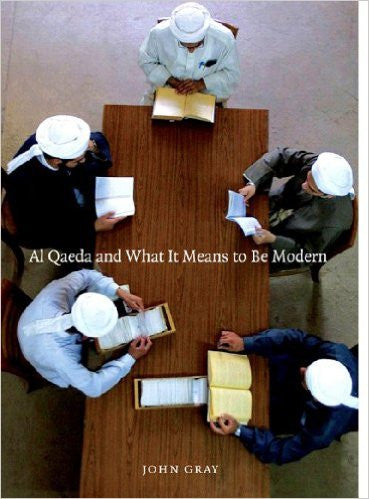 Al Qaeda and What It Means to Be Modern by John Gray
While many Americans view the September 11th terrorist attack as the act of an anachronistic and dangerous sect, one that champions medieval and outmoded ideals, John Gray here argues that in fact the ideology of Al Qaeda is both Western and modern, a by-product of globalization's transnational capital flows and open borders. Indeed, according to Gray, Al Qaeda's utopian zeal to remake the world in its own image descends from the same Enlightenment creed that informed both the disastrous Soviet experiment and the new neoliberal dream of a global free market.
In this "excellent short introduction to modern thought" (The Guardian), first published in 2003, Gray warns that the United States, once a champion of revolutionary economic and social change, must now understand its new foes. He also confronts some of the faults he perceives in Western ideology: the faith that global development will eradicate war and hunger, trust in technology to address the coming catastrophe of population explosion, and the belief that democracy is an infallible institution that can serve as political panacea for all.
Year: 2005
Hardcover