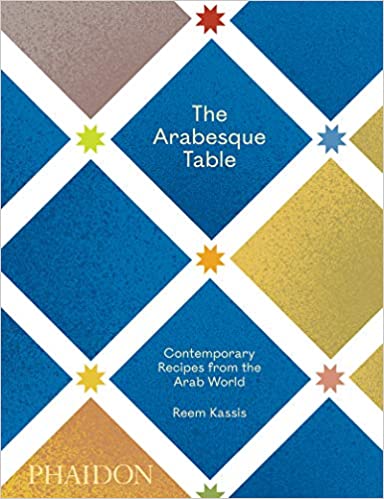 The Arabesque Table: Contemporary Recipes from the Arab World by Reem Kassis
"The Arabesque Table is full to the brim with dishes which are rooted in tradition and at the same time creatively (and deliciously!) transcend it. It is wonderful!"  
-- YOTAM OTTOLENGHI


ACCLAIMED AUTHOR REEM KASSIS RETURNS WITH A ONE-OF-A-KIND COLLECTION OF CONTEMPORARY RECIPES TRACING THE RICH HISTORY OF ARAB CUISINE.
The Arabesque Table
 takes inspiration from the traditional food of the Arab world, weaving Reem Kassis's historic research and cultural knowledge with her contemporary interpretations of an ancient, remarkably diverse cuisine.  
In her personal, engaging voice, Reem bridges past and present to open up the world of Arabic cooking today, showcasing a mosaic of 130 delicious, accessible home recipes. Organized by primary ingredient, the recipes and vivid photographs bring the dishes to life while her narrative offers not only
a sense of taste, but a sense of time and place as well. 
More than just a compilation of modern Arabic recipes, The Arabesque Table celebrates the evolution of Arab cuisine and the stories of cross-cultural connection it recounts, paying tribute to the history and journey that have led to this point. 
With the past on full display in this heavily researched and exciting book, you will
find dishes from the Golden Age of Islam: like Narjissiya (a fava bean and egg hash) and  Makmoora (
a layered chicken, onion and pine nut pot pie), 
as well as contemporary and globally inspired interpretations: like
Tahini Cheesecake
and
Caramelized Butternut Squash Fatteh with Za'atar, 
revealing a cuisine that is vibrant, nourishing, and exciting, but above all, reminding us of how
powerful food is in defining the relationship between people, place and identity.