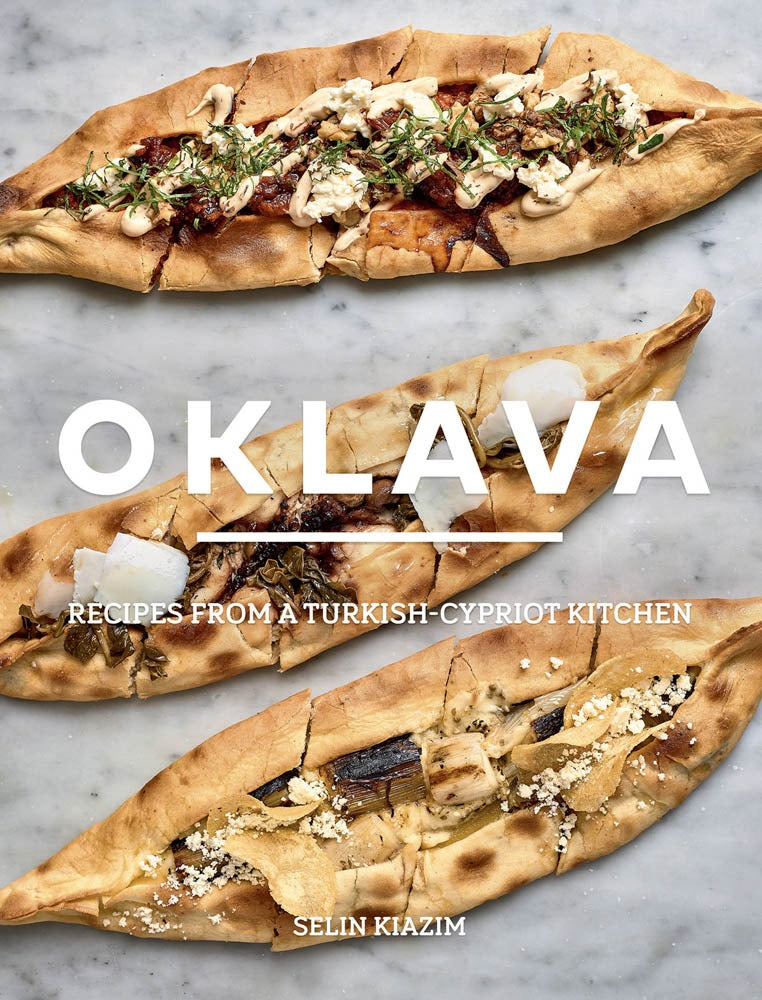 Oklava Recipes from a Turkish-Cypriot Kitchen By Selin Kiazim and Photography by Chris Terry
With influences from the Mediterranean, Southern Europe, and the Middle East, Turkish-Cypriot food offers incredible flavor combinations unique to its region. Oklava: Recipes from a Turkish-Cypriot Kitchen celebrates the culinary delights of this area in a way no cookbook has done before.

Oklava translates simply as 'rolling pin.' For Selin Kiazim, this word conjures up memories of her Turkish-Cypriot grandmother: a rolling pin was never far from her hands, which meant a delicious treat was imminent. The same can be said for this book. These sensational recipes will take you on a journey from home-cooked meals and summers spent in Northern Cyprus to an exciting interpretation of modern Turkish-Cypriot cooking at home.

Bring the Oklava experience into your home with Turkish delights such as Pistachio crusted Banana & Tahini French Toast with Orange Blossom Syrup and Smoked Bacon; Barbecued Chicken Wings with Garlic and Kayseri Pastirma Dressing; Zucchini, Feta & Mint Fritters; Crispy Pomegranate-Glazed Lamb Breast with Yogurt; Chili-Roasted Cauliflower; and Chocolate, Prune & Cardamom Delice.
Year: 2018
Hardcover