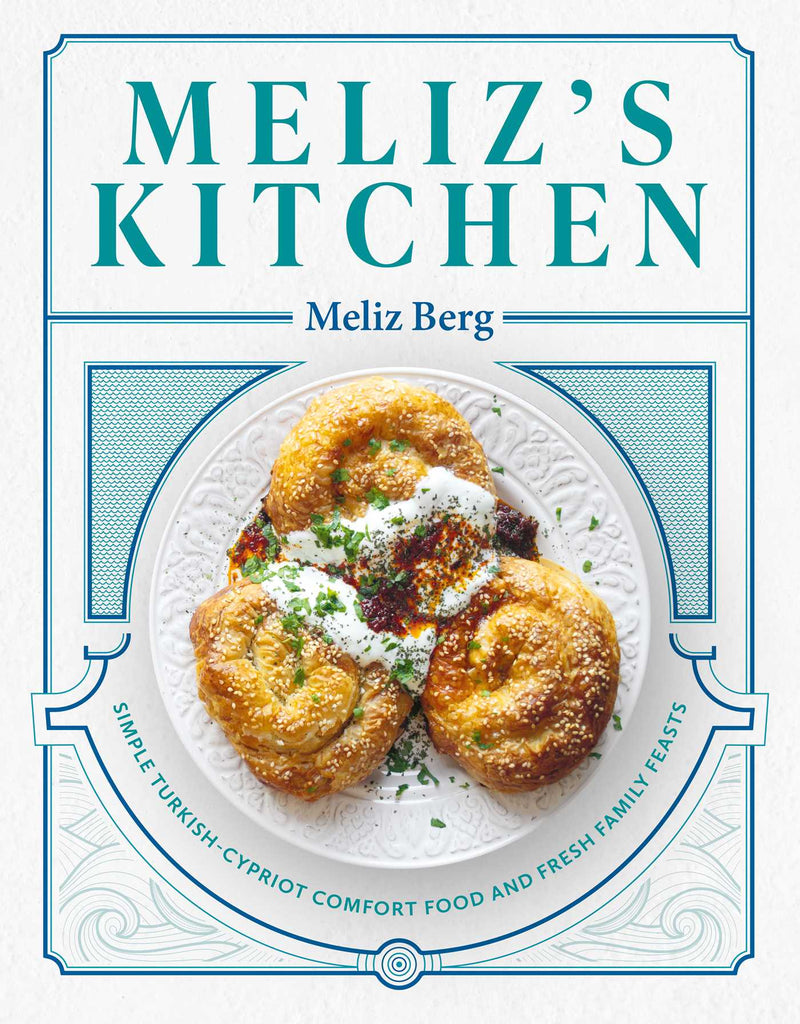 Meliz's Kitchen: Simple Turkish-Cypriot Comfort Food and Fresh Family Feasts by Meliz Berg
Meliz shares 100 of her favorite no-fuss, family-friendly recipes to showcase the melting pot of spices and flavors from her Turkish-Cypriot culture in this vibrant new cookbook.
In this book Meliz shares the best comforting recipes and her easy go-to meals for busy family life. Find inspiration in nine chapters of vibrant, nourishing cooking: Kahvalti (breakfast), Mezze & Salata (dishes and salads to share), Ocak & Kizartma (traditional stovetop dishes), Firin (hearty dishes from the oven), Yahni (easy one-pots and slow-cooking), Kebab & Kofte (barbecue dishes and accompaniments), Ekmek & Hamur Isi (breads, doughs, and pastries) and Kekve Tatlilar (crowd-pleasing sweets). With easy-to-follow steps and no special equipment needed, this book will bring sunshine to your kitchen every day.
Contributor Bio:Berg, Meliz
Meliz Berg is a self-taught cook, recipe developer, and food content creator. Inspired by her Turkish-Cypriot heritage, and her experience of growing up in a household that combined both traditional Cypriot and London living, she created the blog and Instagram page Meliz Cooks. Meliz Cooks is loved for its easy-to-follow recipes, addictive combinations of flavors and spices, and for highlighting the mixture of beautiful cuisines evident in Cyprus. Her recipes have featured in Co-op Food and Asda Good Living Magazine, as well as for Good Homes and the Guardian.
Year: 2023
Hardcover