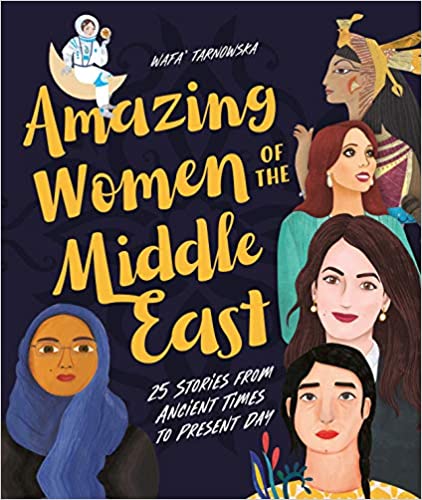 Amazing Women of the Middle East: 25 Stories from Ancient Times to Present Day by Wafa Tarnowska
Discover Sheherazade, the famous storyteller, dive into the musical world of the beautiful singer Fairuz and meet Amal Clooney, an outstanding international lawyer.

Feel inspired by twenty-five amazing women from the Middle East, who have created a legacy through strength of vision, leadership, courage, and determination. Written by award-winning author and trailblazer, Wafa Tarnowska, this stunning collection of life stories is illustrated by a team of internationally recognized artists.

This book is an absolute must-have! - Portraits of 25 outstanding women who have made a difference in the world.

Vibrant and contemporary artwork by 5 internationally recognized children's illustrators.

A book about breaking boundaries and empowering young girls. An outstanding educational title with a map and glossary.

This stunning Hardcover edition has unique cover finishes that make it the perfect gift.
Year: 2020
Hardcover