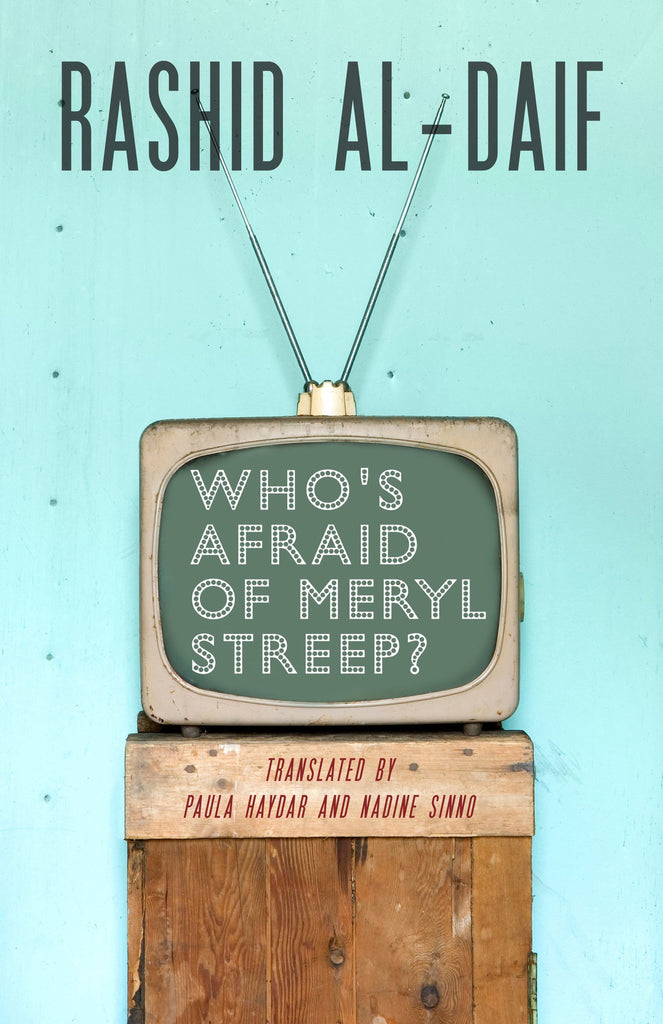 Who's Afraid of Meryl Streep? by Rashid al-Daif
Rashid al-Daif's provocative novel Who's Afraid of Meryl Streep? takes an intimate look at the life of a recently married Lebanese man. Rashoud and his wife struggle as they work to negotiate not only their personal differences but also rapidly changing attitudes toward sex and marriage in Lebanese culture. As their fragile bond disintegrates, Rashoud finds television playing a more prominent role in his life; his wife uses the presence of a television at her parents' house as an excuse to spend time away from her new home. Rashoud purchases a television in the hopes of luring his wife back home, but in a pivotal scene, he instead finds himself alone watching Kramer vs. Kramer. Without the aid of subtitles, he struggles to make sense of the film, projecting his wife's behavior onto the character played by Meryl Streep, who captivates him but also frightens him in what he sees as an effort to take women's liberation too far.
Who's Afraid of Meryl Streep? offers a glimpse at evolving attitudes toward virginity, premarital sex, and abortion in Lebanon and addresses more universal concerns such as the role of love and lust in marriage. The novel has found wide success in Arabic and several European languages and has also been dramatized in both Arabic and French.
Year: 2014
Paperback