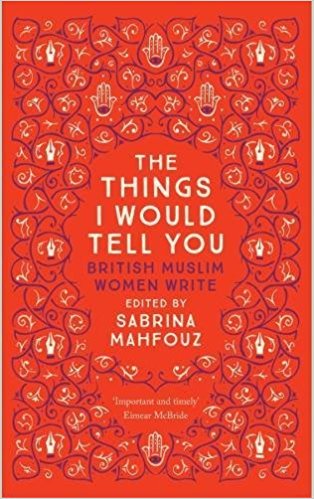 The Things I Would Tell You: British Muslim Women Write by Sabrina Mahfouz
The Things I Would Tell You brings together the works of over thirty established women writers of Muslim heritage, as well as young emerging artists currently leading the way on the UK's spoken word scene.
Adhaf Soueif, Leila Aboulela, Warsan Shire, Kamila Shamsie and many others explore the universal themes of love, loss, identity, belonging and freedom in new fiction, poetry and prose specially written for this unique and timely anthology.
Edited by award-winning poet and playwright Sabrina Mahfouz, The Things I Would Tell You showcases the talent and variety of female voices and is a creative call to arms for young women struggling to be heard.
Sabrina Mahfouz is a British Egyptian playwright, poet and screenwriter. She was awarded the 2014 Fringe First Award for Chef, and her most recent work, Clean, was produced by Traverse Theatre (Edinburgh) and transferred to New York in 2014. In 2012, David Schwimmer made his directorial stage debut with a production of Mahfouz's monologue, Dry Ice. Her first book, The Clean Collection, was published by Bloomsbury in 2014.
Year: 2017
Paperback