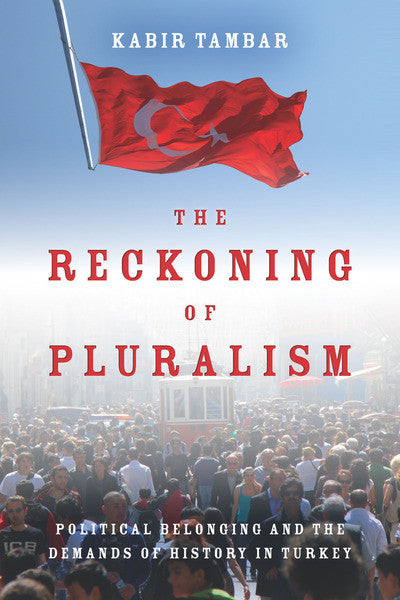 The Reckoning of Pluralism: Political Belonging and the Demands of History in Turkey by Kabir Tambar
The Turkish Republic was founded simultaneously on the ideal of universal citizenship and on acts of extraordinary exclusionary violence. Today, nearly a century later, the claims of minority communities and the politics of pluralism continue to ignite explosive debate. The Reckoning of Pluralism centers on the case of Turkey's Alevi community, a sizeable Muslim minority in a Sunni majority state. Alevis have seen their loyalty to the state questioned and experienced sectarian hostility, and yet their community is also championed by state ideologues as bearers of the nation's folkloric heritage.

Kabir Tambar offers a critical appraisal of the tensions of democratic pluralism. Rather than portraying pluralism as a governing ideal that loosens restrictions on minorities, he focuses on the forms of social inequality that it perpetuates and on the political vulnerabilities to which minority communities are thereby exposed. Alevis today are often summoned by political officials to publicly display their religious traditions, but pluralist tolerance extends only so far as these performances will validate rather than disturb historical ideologies of national governance and identity. Focused on the inherent ambivalence of this form of political incorporation, Tambar ultimately explores the intimate coupling of modern political belonging and violence, of political inclusion and domination, contained within the practices of pluralism.
Year: 2014
Paperback