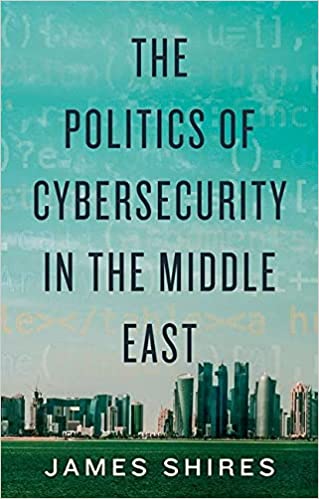 The Politics of Cybersecurity in the Middle East by James Shires
Cybersecurity is a complex and contested issue in international politics. By focusing on the 'great powers'--the US, the EU, Russia and China--studies in the field often fail to capture the specific politics of cybersecurity in the Middle East, especially in Egypt and the GCC states. For these
countries, cybersecurity policies and practices are entangled with those of long-standing allies in the US and Europe, and are built on reciprocal flows of data, capital, technology and expertise. At the same time, these states have authoritarian systems of governance more reminiscent of Russia or
China, including approaches to digital technologies centred on sovereignty and surveillance.
This book is a pioneering examination of the politics of cybersecurity in the Middle East. Drawing on new interviews and original fieldwork, James Shires shows how the label of cybersecurity is repurposed by states, companies and other organisations to encompass a variety of concepts, including
state conflict, targeted spyware, domestic information controls, and foreign interference through leaks and disinformation. These shifting meanings shape key technological systems as well as the social relations underpinning digital development. But however the term is interpreted, it is clear that
cybersecurity is an integral aspect of the region's contemporary politics.
Year: 2022
Hardcover