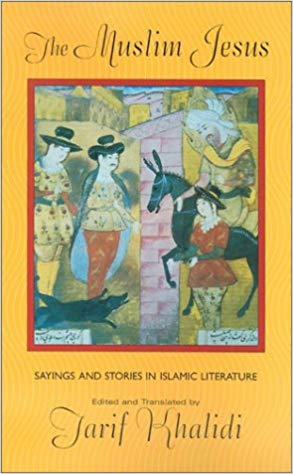 The Muslim Jesus: Sayings and Short Stories in Islamic Literature by Tarif Khalidi
This work presents in English translation the largest collection ever assembled of the sayings and stories of Jesus in Arabic Islamic literature. In doing so, it traces a tradition of love and reverence for Jesus that has characterized Islamic thought for more than a thousand years. An invaluable resource for the history of religions, the collection documents how one culture, that of Islam, assimilated the towering religious figure of another, that of Christianity. As such, it is a work of great significance for the understanding of both, and of profound implications for modern-day intersectarian relations and ecumenical dialogue.
Tarif Khalidi's introduction and commentaries place the sayings and stories in their historical context, showing how and why this "gospel" arose and the function it served within Muslim devotion. The Jesus that emerges here is a compelling figure of deep and life-giving spirituality. The sayings and stories, some 300 in number and arranged in chronological order, show us how the image of this Jesus evolved throughout a millennium of Islamic history.
Year: 2001
Paperback