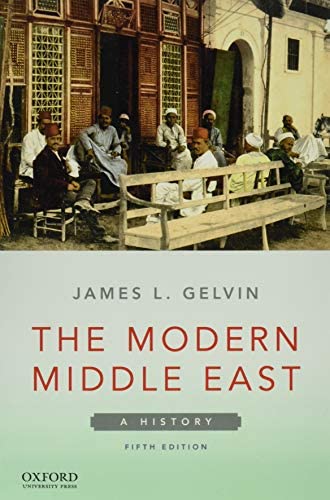 The Modern Middle East: A History (Fifth Edition) by James Gelvin
Extensively revised and updated in this fifth edition,
The Modern Middle East
explores how the forces associated with global modernity have shaped the social, economic, cultural, and political life in the region over the course of the past 500 years.
Beginning with the first glimmerings of the current international state and economic systems in the sixteenth century, this book examines the impact of imperial and imperialist legacies, the great nineteenth-century transformation, cultural continuities and upheavals, international diplomacy, economic booms and busts, and the emergence of authoritarian regimes and the varied forms of resistance to them and to imperialism in an area of vital concern to us all.
The text is engagingly written--drawing from the author's own research and other studies--and enriched with maps and photographs, original documents, and an abundance of supplementary materials.

Year: 2020
Paperback