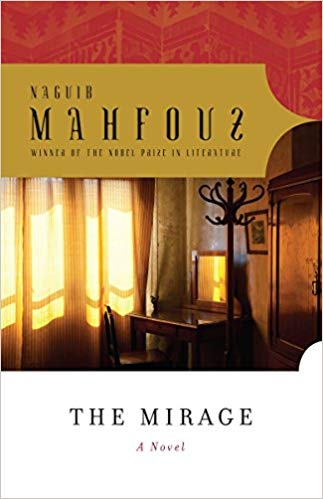 The Mirage by Naguib Mahfouz
A stunning example of Nobel Prize-winning Egyptian author Naguib Mahfouz's psychological portraiture, The Mirage is the story of an intense young man who has been so dominated by his mother that her death sets him dangerously adrift in a world he cannot manage alone.

Kamil Ru'ba is a tortured soul who hopes that writing the story of his life will help him gain control of it. Raised by a mother who fled her abusive husband and became overbearingly possessive and protective toward her young son, he has long been isolated emotionally and physically. Now in his twenties, Kamil seeks to escape her posthumous grasp. Finding and successfully courting the woman of his dreams seems to promise salvation, until his ignorance of mature love and his fear and jealousy lead to tragedy.
Year: 2009
Originally published in Arabic in 1948.
Paperback