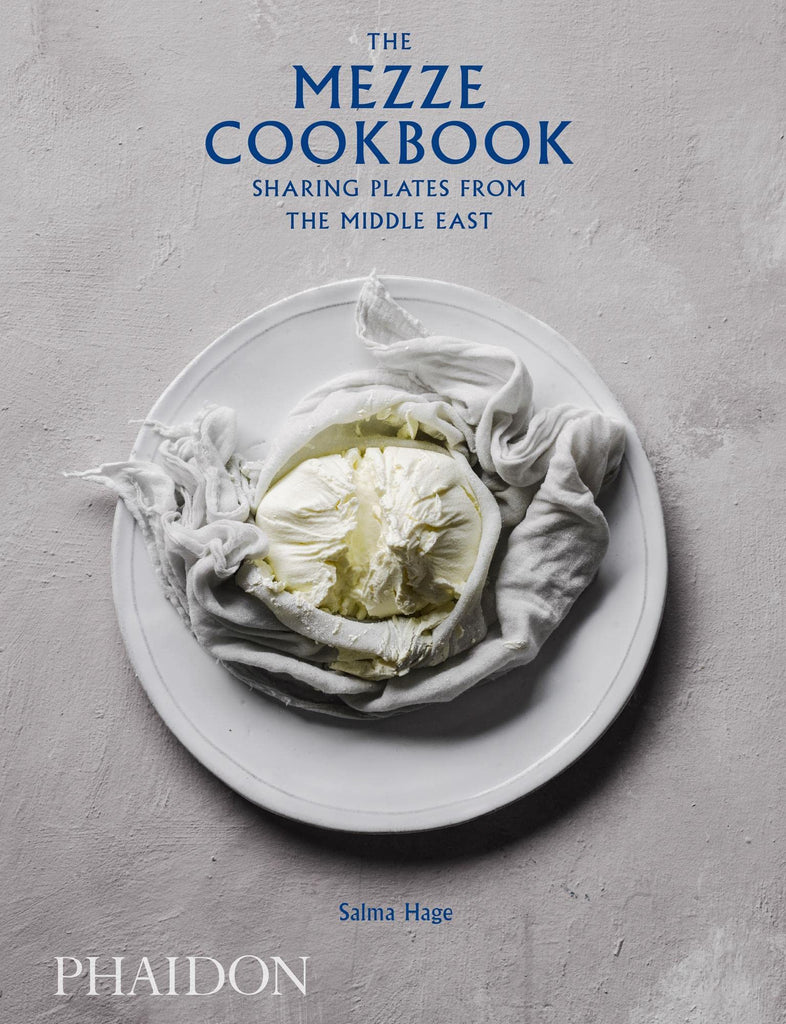 The Mezze Cookbook: Sharing Plates from the Middle East by Salma Hage
A vibrant collection of exciting, exotic, and sharing-plate recipes from across the Middle East
More than 135 home-cooking recipes in this book explore the regional diversity of Middle Eastern sharing dishes, from Lebanon and Iran to Turkey and Syria. Divided by style of dish, the book features both meat-based and vegetarian dishes, along with suggested mezze-style menus and a glossary of ingredients. From Roasted Cauliflower with Tahini and Smoked Paprika to Pistachio and Pomegranate Cakes, The Mezze Cookbook is packed with both traditional and modern takes on this age-old way to share food.
This cookbook is filled with vegetarian, meat-based, and fish recipes for everyone to enjoy.
From the author of the acclaimed The Lebanese Kitchen and the James Beard Award-winning The Middle Eastern Vegetarian Cookbook, also published by Phaidon and available at Middle East Books and More.

Year: 2018
Hardcover