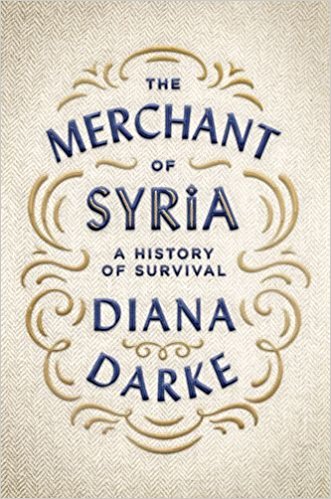 The Merchant of Syria: A History of Survival by Diana Darke
Barely literate, and supporting his mother and sisters from the age of ten, Abu Chaker built up a business empire--despite twice losing everything he had. Diana Darke follows his tumultuous journey, from instability in Syria and civil war in Lebanon, to his arrival in England in the 1970s, where he rescued a failing Yorkshire textile mill, Hield Bros, and transformed it into a global brand.

The Merchant of Syria tells two parallel stories: the life of a cloth merchant and his resilience, and the rich history of a nation built on trade. Over millennia Syria has seen great conflict and turmoil, but like the remarkable story of Abu Chaker, it continues to survive.
Year: 2018
Hardcover