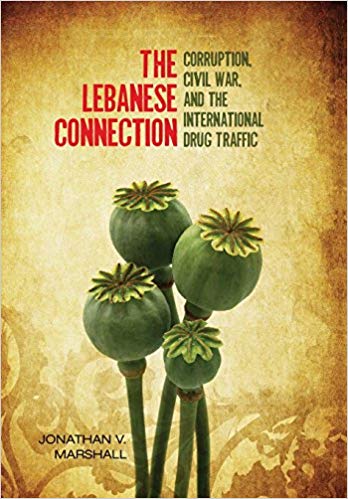 The Lebanese Connection: Corruption, Civil War, and the International Drug Traffic by by Jonathan Marshall
Long before Mexico, Colombia, and Afghanistan became notorious for their contributions to the global drug traffic, Lebanon was a special target of U.S. drug agents for harboring the world's greatest single transit port in the international traffic in narcotics. In the words of one American official, "certain of the largest traffickers are so influential politically, and certain highly placed officials so deeply involved in the narcotic traffic, that one might well state that the Lebanese Government is in the narcotics business."
Using previously secret government records, The Lebanese Connection uncovers for the first time the story of how Lebanon's economy and political system were corrupted by drug profits―and how, by financing its many ruthless militia, Lebanon's drug trade contributed to the country's greatest catastrophe, its fifteen-year civil war from 1975 to 1990. In so doing, this book sheds new light on the dangerous role of vast criminal enterprises in the collapse of states and the creation of war economies that thrive in the midst of civil conflicts.
Taking a regional approach to the drug issue, Jonathan Marshall assesses the culpability of Syria, Israel, and of Palestinian factions and other groups that used Lebanon as their battleground. On the international level, he documents Lebanon's contribution to the hard drug problem of major consuming countries, from the days of the "French Connection" through the "Pizza Connection," as well as Lebanon's unrivaled place in the global hashish market.
Year: 2012
Hardcover