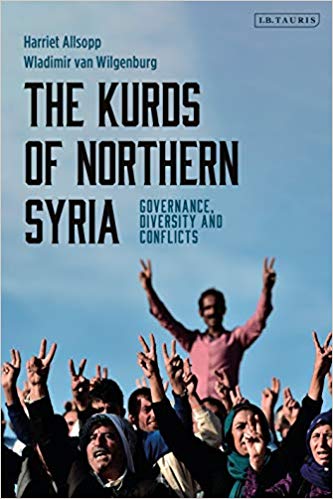 The Kurds of Northern Syria: Governance, Diversity and Conflicts by Harriet Allsopp and Wladimir van Wilgenburg
Based on unprecedented access to Kurdish-governed areas of Syria, including exclusive interviews with administration officials and civilian surveys, this book sheds light on the socio-political landscape of this minority group and the various political factions vying to speak for them.
The first English-language book to capture the momentous transformations that have occurred since 2011, the authors move beyond idealized images of Rojava and the Kurdish PYD (Democratic Union Party) to provide a nuanced assessment of the Kurdish autonomous experience and the prospects for self-rule in Syria. The book draws on unparalleled field research, as well as analysis of the literature on the evolution of Kurdish politics and the Syrian war. You will understand why the PYD-led project in Syria split the Kurdish political movement and how other representative structures amongst Syria's Kurds fared. Emerging clearly are the complex range of views about pre-existing, current and future governance structures.
Year: 2019
Paperback