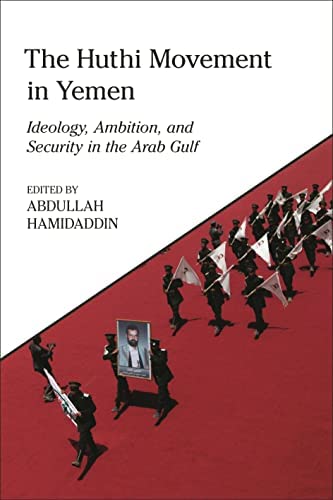 The Huthi Movement in Yemen: Ideology, Ambition and Security in the Arab Gulf edited by Abdullah Hamidaddin
The Huthi rebels in Yemen are a resistance movement going back decades. Their coup against Yemeni President Abdrabbuh Mansur Hadi in 2015 - and the subsequent Yemeni civil war and the intervention of the Arab coalition in support of Hadi - has brought absolute devastation to the country. But who are the Huthis and how can we understand the group away from armed conflict and war? What has motivated their social movement to fundamentally re-shape Yemen, and what are the group's local and regional ambitions?
This book provides the first comprehensive critical analysis dedicated to the Huthis. Across four parts and 17 chapters, the book examines how the movement is challenging traditional religious authority, re-shaping tribal values and roles in Yemen, constructing new collective memories and identities, and infusing Yemen's mediascape with their ideological creed. In examining the movement's specific ways of thinking and beliefs, the book also highlights its foreign policy within a regional policy of resistance to the United States, and it points towards what its impact on both Yemen and the security of the Arab Gulf region will be. The book brings together the leading experts on Yemen from diverse disciplines to provide readers with a nuanced and multi-layered approach to understanding the Huthi movement.
Year: 2022
Paperback