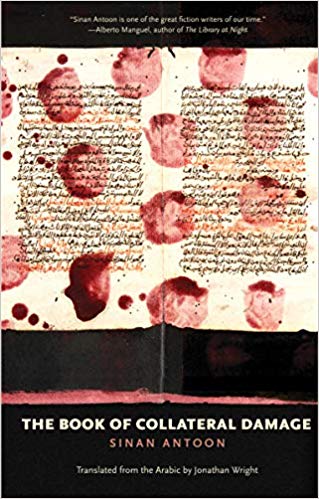 The Book of Collateral Damage by Sinan Antoon
Widely-celebrated author Sinan Antoon's fourth and most sophisticated novel follows Nameer, a young Iraqi scholar earning his doctorate at Harvard, who is hired by filmmakers to help document the devastation of the 2003 invasion of Iraq. During the excursion, Nameer ventures to al-Mutanabbi street in Baghdad, famed for its bookshops, and encounters Wadood, an eccentric bookseller who is trying to catalogue everything destroyed by war, from objects, buildings, books and manuscripts, flora and fauna, to humans.
 
Entrusted with the catalogue and obsessed with Wadood's project, Nameer finds life in New York movingly intertwined with fragments from his homeland's past and its present—destroyed letters, verses, epigraphs, and anecdotes—in this stylistically ambitious panorama of the wreckage of war and the power of memory.
Year: 2016
Hardcover