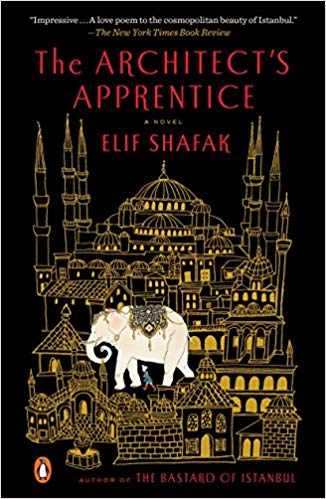 The Architect's Apprentice: A Novel by Elif Shafak
From the acclaimed author of The Bastard of Istanbul, a colorful, magical tale set during the height of the Ottoman Empire

In her latest novel, Turkey's preeminent female writer spins an epic tale spanning nearly a century in the life of the Ottoman Empire. In 1540, twelve-year-old Jahan arrives in Istanbul. As an animal tamer in the sultan's menagerie, he looks after the exceptionally smart elephant Chota and befriends (and falls for) the sultan's beautiful daughter, Princess Mihrimah. A palace education leads Jahan to Mimar Sinan, the empire's chief architect, who takes Jahan under his wing as they construct (with Chota's help) some of the most magnificent buildings in history. Yet even as they build Sinan's triumphant masterpieces—the incredible Suleymaniye and Selimiye mosques—dangerous undercurrents begin to emerge, with jealousy erupting among Sinan's four apprentices.

A memorable story of artistic freedom, creativity, and the clash between science and fundamentalism, Shafak's intricate novel brims with vibrant characters, intriguing adventure, and the lavish backdrop of the Ottoman court, where love and loyalty are no match for raw power.
Year: 2014
Paperback