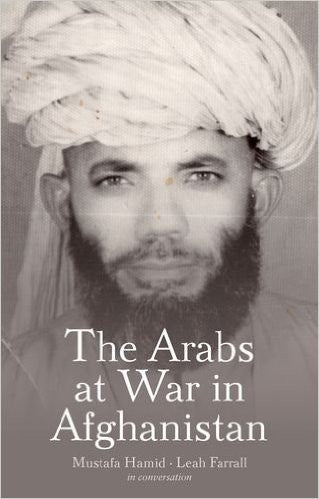 The Arabs at War in Afghanistan by Mustafa Hamid and Leah Farrall
A former senior mujahidin figure and an ex-counter-terrorism analyst cooperating to write a book on the history and legacy of Arab-Afghan fighters in Afghanistan is a remarkable and improbable undertaking. Yet this is what Mustafa Hamid, aka Abu Walid al-Masri, and Leah Farrall have achieved with the publication of their ground-breaking work.

The result of thousands of hours of discussions over several years, The Arabs at War in Afghanistan offers significant new insights into the history of many of today's militant Salafi groups and movements. By revealing the real origins of the Taliban and al-Qaeda and the jostling among the various jihadi groups, this account not only challenges conventional wisdom, but also raises uncomfortable questions as to how events from this important period have been so badly misconstrued.
Year: 2015
Hardcover