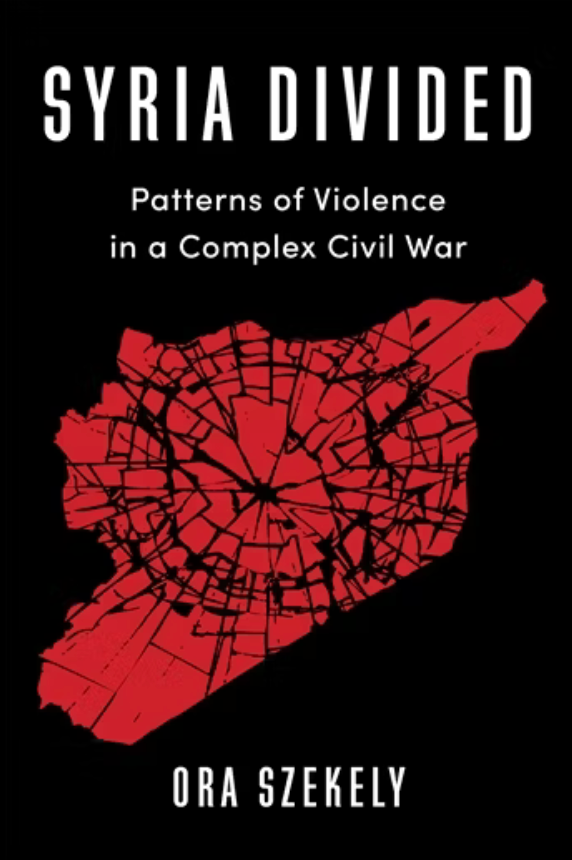 Syria Divided: Patterns of Violence in a Complex Civil War by Ora Szekely
The civil war in Syria--which has claimed more than 600,000 lives and displaced over half of the country's population since 2011--is an enormously complex conflict. The combatants include a wide array of state and nonstate forces, both Syrian and international. Adding to the war's complexity, its many participants understand and explain the war in a range of different ways. For some, it is a fight for dignity and democracy; for others, a sectarian or communal conflict; still others see it as a fight against terrorism or a consequence of foreign interference.
Ora Szekely draws on sources including in-depth interviews, conflict data, and propaganda distributed through social media to examine how these competing narratives have shaped the course of the conflict. Mapping out the broad patterns of violence among combatants and against civilians, Szekely argues that the competition to control the narrative in the eyes of important audiences at home and abroad has not only influenced the choices of participants, it has also--shaped in part by the use of social media--led many to treat warfare as a kind of performance.
An insightful analysis of the forces fueling a brutal civil war,
Syria Divided
offers new perspectives on the performative aspects of violence, the weaponization of social media, and key features of twenty-first-century warfare.
Year: 2023
Paperback