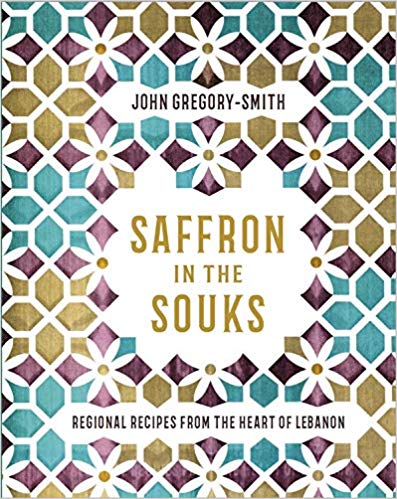 Saffron in the Souks: Vibrant Recipes From the Heart of Lebanon by John Gregory-Smith
Delicious Lebanese recipes from the mountains to the sea from bestselling author John Gregory-Smith


Saffron in the Souks is an exploration of the rich culinary offerings of Lebanon, from traditional home cooking to sizzling street food. The great civilizations of the ancient world used Lebanon as their commercial capital, and the food and culture of the country today reaches back to the Assyrians, Persians, Macedonians and Romans. From traditional Arab fare to the exquisite Armenian food cooked in Beirut, and even the distinct dishes cooked by the secretive Druze community in the south, John has explored the length and breadth of this fascinating country to bring back the very best of Lebanese cuisine.

Sample the best of Beirut's street food, including Lamb Kibbeh and Charred Flatbreads with Goat's Cheese and Za'atar, Fattet al-betenjane, a hearty aubergine stew, alongside, before finishing with Mafroukeh, a whipped ricotta dessert delicately flavored with pistachio and a drizzle of honey.

With stunning location photography to bring the country to life, Saffron in the Souks is sure to delight and inspire its readers.
Year: 2019
Hardcover