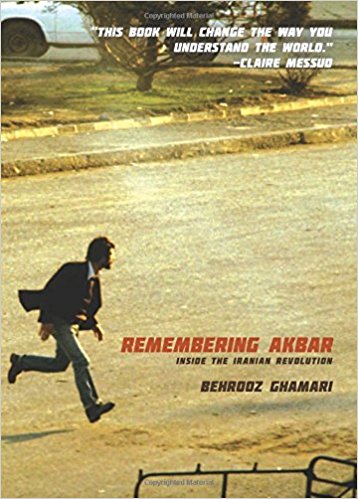 Remembering Akbar: Inside the Iranian Revolution by Behrooz Ghamari
Set in the tumultuous aftermath of the Iranian revolution in 1979, Remembering Akbar weaves together the stories of a group of characters who share a crowded death row cell in Tehran's notorious Evin prison. A teeming world is evoked vividly through the relationships, memories, and inner lives of these political prisoners, many of whom were eventually executed.

Told through a series of linked memories by the narrator, Akbar, whose striking candor is infused with a mordant sense of humor, the story takes the reader beyond mere political struggles and revelations, to a vibrant alternative history, written, as it were, by losers.

The characters whose stories Akbar recounts are brought to life within the mundane rhythms of a bleak institution, in its simple pleasures as well as its frequent horrors, and in the unexpected connections that emerge between the world inside and a past before imprisonment.

Rather than exalting the heroic, or choosing to focus merely on despair or redemption, Remembering Akbar reveals eloquently how life unfolds when death is starkly imminent. It is a deeply moving story of great camaraderie, biting humor, and soulful remembrance.
Year: 2016
Paperback