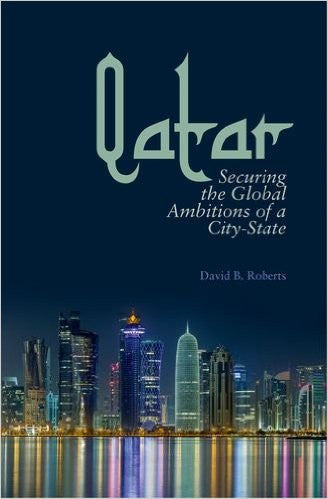 Qatar: Securing the Global Ambitions of a City-State by David Roberts
Rarely has a state changed its character so completely in so short a period of time. Previously content to play a role befitting its small size, Qatar was a traditional, risk-averse Gulf monarchy until the early 1990s.

A bloodless coup in 1995 brought to power an emerging elite with a progressive vision for the future. Financed by gas exports and protected by a US security umbrella, Qatar diversified its foreign relations to include Iran and Israel, established the satellite broadcaster Al Jazeera, assumed a leading role in international mediation, and hosted a number of top-level sporting tournaments, culminating in the successful FIFA World Cup 2022 bid.

Qatar's disparate, often misunderstood, policies coalesce to propagate a distinct brand. Whether to counter regional economic competitors or to further tie Qatar to the economies of the world's leading countries, this brand is de- signed innovatively to counter a range of security concerns; in short, Qatar is diversifying its dependencies.

Qatar's prominent role in the Arab Spring follows a similar pattern, yet the gamble it is taking in supporting Islamists and ousting dictators is potentially dangerous: not only is it at risk from 'blowback' in dealing with such actors, but a lack of transparency means that clichés and assumptions threaten to derail "brand Qatar."
Year: 2017
Hardcover