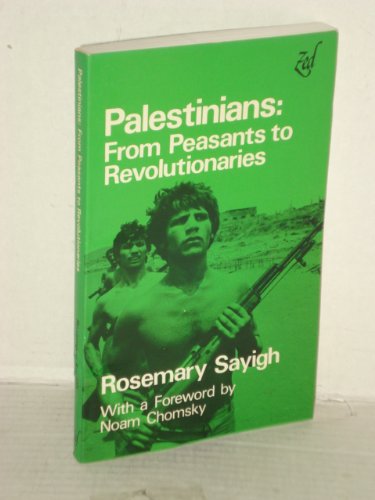 Palestinians: From Peasants to Revolutionaries by Rosemary Sayigh
An oral history of the Palestinian people. Rosemary Sayigh allows the countless ordinary Palestinians she interviewed to tell us their own history: life before Zionism; the war of 1948; and life in exile in the refugee camps of Lebanon and elsewhere.
About the Author:
Rosemary Sayigh is a social anthropologist, researcher and author. She has been based in Beirut for several decades, and has spent a lifetime researching the impact of the Israel-Palestine conflict on Palestinian refugees. She is also the author of Too Many Enemies: The Palestinian Experience in Lebanon (Zed Books, 1994).
Year: 1979 (1984)
Paperback
Condition: Very Good