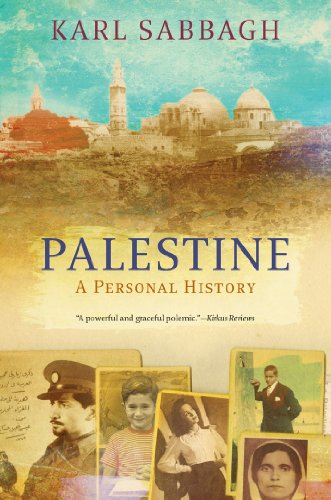 Palestine: History of a Lost Nation by Karl Sabbagh
"[Sabbagh's] memoir offers a vital yet unfamiliar perspective on the ongoing Israeli-Palestinian conflict and a heartfelt, judicious invitation to dialogue." —Publishers Weekly

Palestinians feature regularly in news headlines, but their country is much less known. In this humane and deeply compelling book, Karl Sabbagh traces Palestine and Palestinians from their roots in the mélange of tribes, ethnic groups, and religions that have populated the region for centuries, and describes how, as a result of the interplay of global power politics, the majority of Palestinians were expelled from their home to make way for the new Jewish state of Israel. Palestine: A Personal History offers a sympathetic portrait of the country's rich heritage as well as evidence of the long-standing harmony between Arabs (Muslim and Christian) and the small indigenous Jewish population in Palestine.  Karl Sabbagh has written both a transporting narrative and a meditation on a region that remains a flashpoint of conflict—a story of how past choices and actions reverberate in the present day.
Year: 2006
Paperback