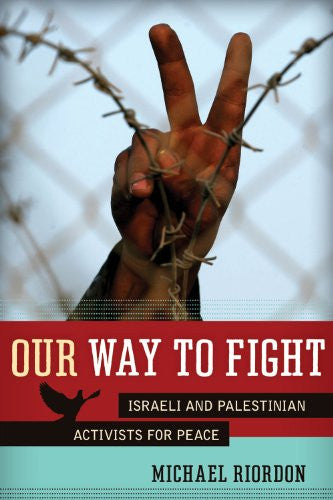 Our Way to Fight: Israeli and Palestinian Activists for Peace by Michael Riordon
The news coming out of the Israel-Palestine conflict remains grim. The region remains a symbol of instability fueled by violence and hatred.
In Our Way to Fight, journalist and author Michael Riordon offers a different perspective, exploring the conflict through local Israeli and Palestinian peace activists who break all stereotypes. Riordon travels to thousand-year-old olive groves, besieged villages, refugee camps, checkpoints, and barracks, talking with people on both sides of the Wall who fight violence and war through creative resistance. He uncovers the crises that stirred them to act, the risks they face in working for peace, and the small victories that sustain them.
In the face of deepening conflict, Our Way to Fight is a portrait of courageous grassroots action that provides hope for a livable future and inspiration to peace activists in all nations.
Year: 2011
Paperback