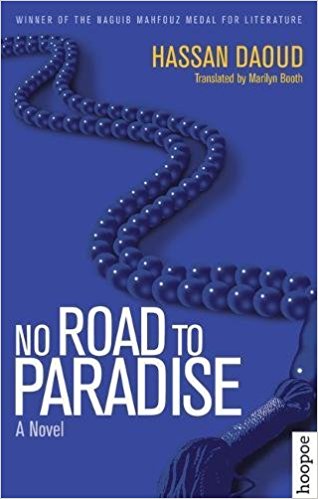 No Road to Paradise: A Novel by Hassan Daoud
In a small Lebanese village a disillusioned imam, diagnosed with terminal cancer, must face his demons. Having consented to an arranged marriage, he has found himself in a loveless union and lusts after another. To please his family, he took up the robe and turban of his forefathers but the expected path to fulfillment did not unfold before him. 
Meticulous, sparse prose quietly evokes the essence of rural life and the burden of tradition. Hassan Daoud's masterful novel plumbs the depths of a man's struggle with religion and his place in the world.
Year: 2017