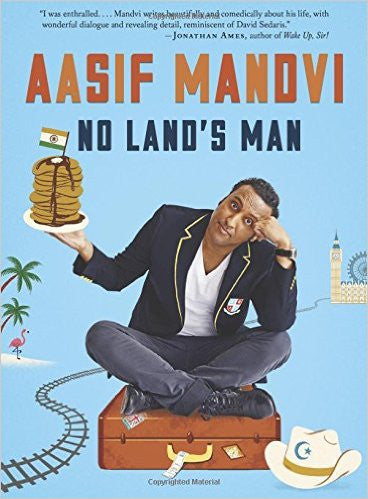 No Land's Man by Aasif Mandiv
"It always bothered me that Aasif was more than merely funny-he's also a great actor. Now I've learned he's an amazing storyteller as well, and I am furious . . . but also grateful. Aasif's movement between cultures and genres is what makes him and his story singularly funny, poignant, and essential."
- John Hodgman, author of The Areas of My Expertise and More Information Than You Require

"My father moved our family to the United States because of a word. It was a word whose meaning fascinated him. It was a singularly American word, a fat word, a word that could only be spoken with decadent pride. That word was . . . Brunch! 'The beauty of America,' he would say, 'is they have so much food, that between breakfast and lunch they have to stop and eat again.'" —from "International House of Patel"
Year: 2014
Paperback